In commercial real estate, it pays to have a basic plan that allows you to focus on and refine your negotiation skills and closing strategies.
You will be negotiating every day on many different matters. Take charge of that by lifting your closing skills.
Far too many people in the industry start to close when they think that the time is right and then just use a random process. They do not close well. They are not practised and they are not refined to the requirement of closure.
Top Agent Solutions?
You always know when you are dealing with a real professional in the industry; a top agent. They are direct and helpful in the way in which they interact with the other party. Their dialogue is professional, selective and focused. They are very skilled. They engage in many different ways.
To achieve this level of performance it requires sometimes years in the industry, although you can fast-track the process with simple practice.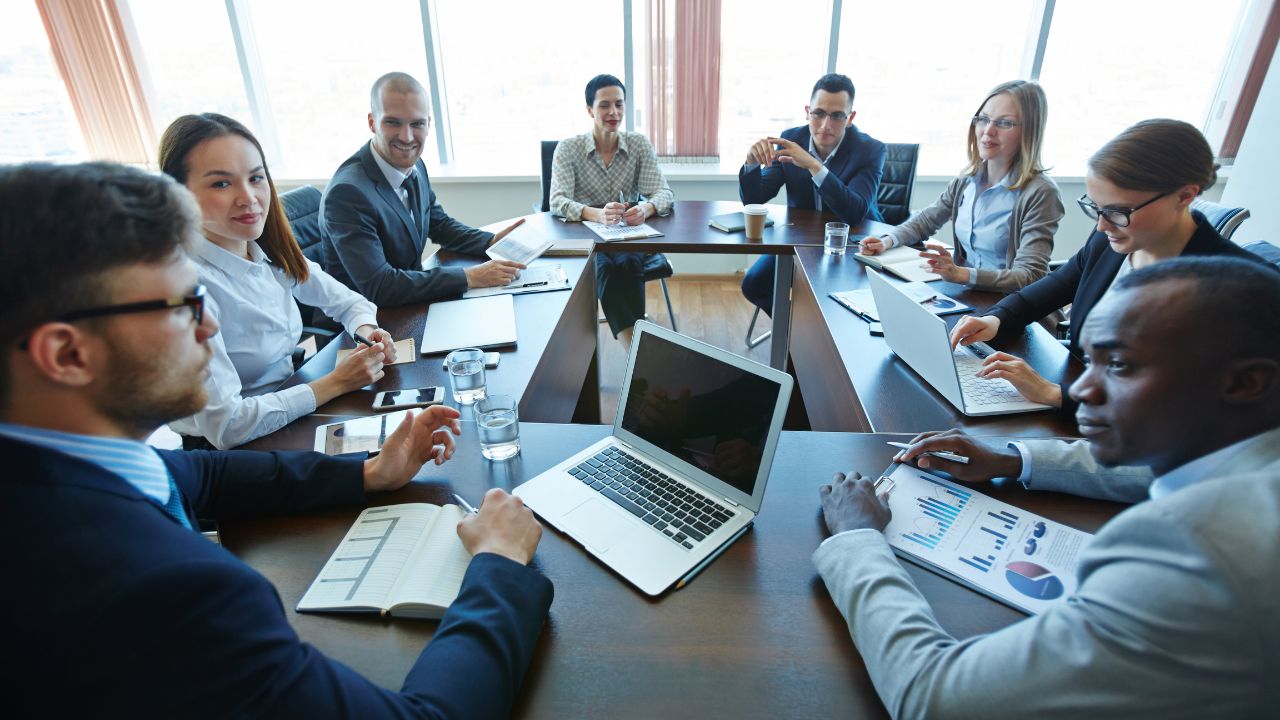 Setup Your Sales Systems
What we have done here now is give you a solid process of closure and performance that can be utilized for sales, leasing, and other commercial property matters.
This list can be practised and can be improved to suit your market and your business style.
UNDERSTAND WHAT IS BEING SAID: Put out feelers early in the conversation to understand what the other person is thinking. Take notes if this is your way of capturing key elements of the conversation.
WATCH WHAT IS BEING DONE: Note the body language of the other party in the conversation. It is surprising what you can see in the actions and posture of the other person. They invariably let out visual hints regards their thoughts and feelings on the property and the discussion. It is not so much what they say but what they show in the process of conversation that you want to interpret. As you chat with them it is the big picture of response that you get including the body and the posture that you need to assess.
START FROM THE BEGINNING: Closing starts from the initial meeting. Once a person is qualified and becomes the attention of your conversation, then you should always then be closing in small conversational ways that are in reality a series of small acknowledgments. It has been shown that the major sale is, in fact, a series of smaller selected decisions that the client or prospect is taken through. This can be done with subtlety.
FOCUS THE FACTS: Ask questions with reference to: Price awareness, Rent awareness, Outgoings awareness, Returns on investment, Confirmation on finance, Property need, Location need, Development or refurbishment needs, History of property ownership or investment, Timing need, Knowledge of the market and the area, Knowledge of property construction, Exposure to tenant and other property negotiation in the past, Other properties that they have inspected, Other properties that they have owned, Awareness of property performance issues, Knowledge of leases and documentation strategies, Knowledge of sales and marketing methods, Solicitor and Accountant support, and anything else of relevance.
SHOW YOUR REAL VALUE AND SKILLS: Make the other party feel confident in your ability to help them by displaying market knowledge and property performance awareness. Talk about the market and what you have seen recently of interest to the other party. Make the conversation a balanced dialogue of questions, answers, and opinions. In the world of professional negotiation, this is called 'pacing' and infers that your conversation is moving with the other person. Remember that the conversation is about them and not about you.
INFORMATION ALWAYS HELPS: Talk about other recent deals and properties of relevance in the precinct. Most particularly tell stories of importance. It has been shown that stories of the commercial real estate market are more compelling to the other party than just facts and figures. The person you talk to will remember and listen to a story far more than the numbers that you give. If you can put yourself and your business in the story in a productive way then all the better for your conversation, negotiation, and closure.
STRAIGHT TALKING: Advise others properly and honestly. When it comes to critical matters of property advice, you are the professional but you must be selective about what advice you give and to whom. If the matter is critical to the future or the decision of the other party, be wary of the constant threat of litigation from advice that you may give. Many agents and brokers have suffered the frustration of giving advice to the other party that was later proven to be the source of debate and court action. If in doubt, do not give advice, but rather let the other person make the choice on critical real estate matters. Do not comment on things to which you are not aware or lack the full detail.
PROFESSIONALISM: Be positive, confident, and enthusiastic. Within reason, the other party will be comfortable dealing with an agent that is all of these, but professionally so. The more you know about the commercial property and the industry, the more you can show confidence and enthusiasm in your communication with others.
MOVE THE TRANSACTION FORWARD: Ask for a decision from the other party to list, sell, buy, or lease. Asking the other party these questions professionally is expected and should not be avoided. You need to know what direction should be taken in the connection with the other person and ask for it in a timely and confident way. If you 'do not ask' then you 'do not get'. In the industry you will get many more 'no thank you' responses than straight agreements, so get used to the asking process and do not be put off by a simple 'no' answer. It is sometimes important to get a series of 'no' answers before you will get to the required 'yes'.
GIVE REASONS: Don't be a 'guide' or a 'chauffeur' when inspecting or showing another property; it is not good for your image. You show a property for a reason and that is closure or qualification. Keep these facts at the central core of your dialogue to move things ahead.
OBJECTIONS ARE TO BE HANDLED: Deal with objections efficiently and with relevance. To do this you must have all the facts about the property and the precinct. As part of this process always keep notes from the conversation, as many deals and discussions are relied on later by the parties. At the very least this method of recording conversations will help you in matters of disagreement and litigation.
Never stop closing and selling. When this is done professionally it is a respected component of property communication. When taken and utilized in balance with the other parts of this topic above, you become more respected and observed in the industry.
The sellers and landlords will value your skills and relevance to them. No one wants to use a mediocre or generic salesperson to help them; they want the best and hopefully, you can qualify well in that regard.